Dillard Announces 29% Increase in Net Sales in the Fourth Quarter for FY21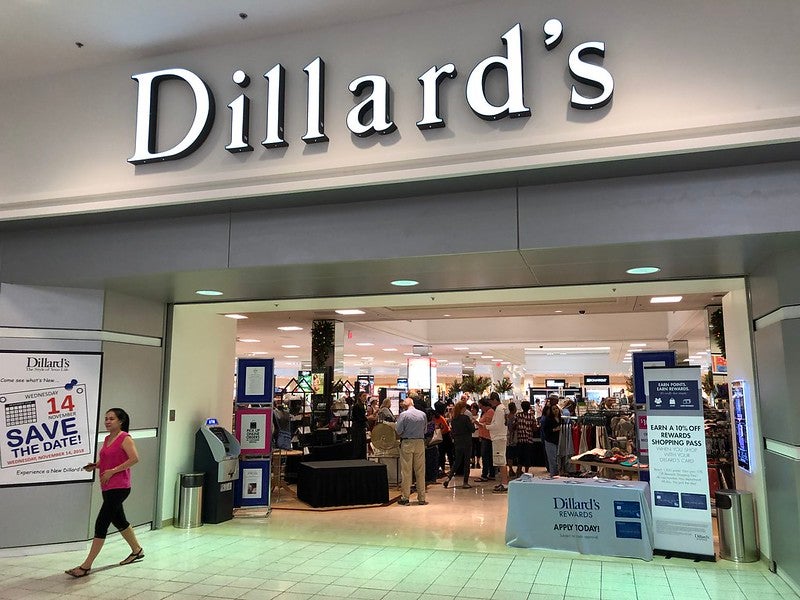 The American department store chain Dillard's has reported a 29.3% increase in net sales to $2.11 billion in the fourth quarter (Q4) of fiscal 2021 (FY21), compared to $1.57 billion in the same period a year earlier.
For the 13 weeks to Jan. 29, the retailer posted net income of $321.2 million, a 130% increase from $67 million in the fourth quarter of 2020.
For the full year, Dillard's posted a profit of $862.5 million, following a loss of $71.7 million in FY20.
The company's full-year net sales were $6.49 billion, up from $4.3 billion a year earlier.
Its comparable retail sales increased 37% in the fourth quarter and its operating expenses were $440.9 million, or 20.9% of its sales.
Dillard completed a stock buyback worth a total of $150.8 million in the fourth quarter.
For the full year, the company's comparable retail sales increased 8%.
Its operating expenses for 2021 were $1.53 billion, which represented 23.7% of its sales, an increase from $1.21 billion in fiscal 2020.
The company had a $561.1 million stock buyback program for the full year.
Dillard's CEO, William T. Dillard, II, said, "We ended Fiscal 21 on a strong note, with a record fourth consecutive quarter.
"Our fiscal year net income of $41.88 per share exceeds any annual performance in our history.
"It's important to note that during the year, we returned $866 million to our shareholders through dividends and share buybacks, while ending the year with $717 million in cash. "
Dillard plans to open a 160,000 square foot store at University Place in Orem, Utah next month.
Later this year, the company will also open a renovated store at Westgate Mall in Amarillo, Texas, to replace a leased building at the mall.
Dillard's currently operates a total of 250 outlets and 30 clearance centers in 29 states, as well as an online store.