EcoWorld International's Q1 net loss narrows to RM14.66 million and records 68% increase in sales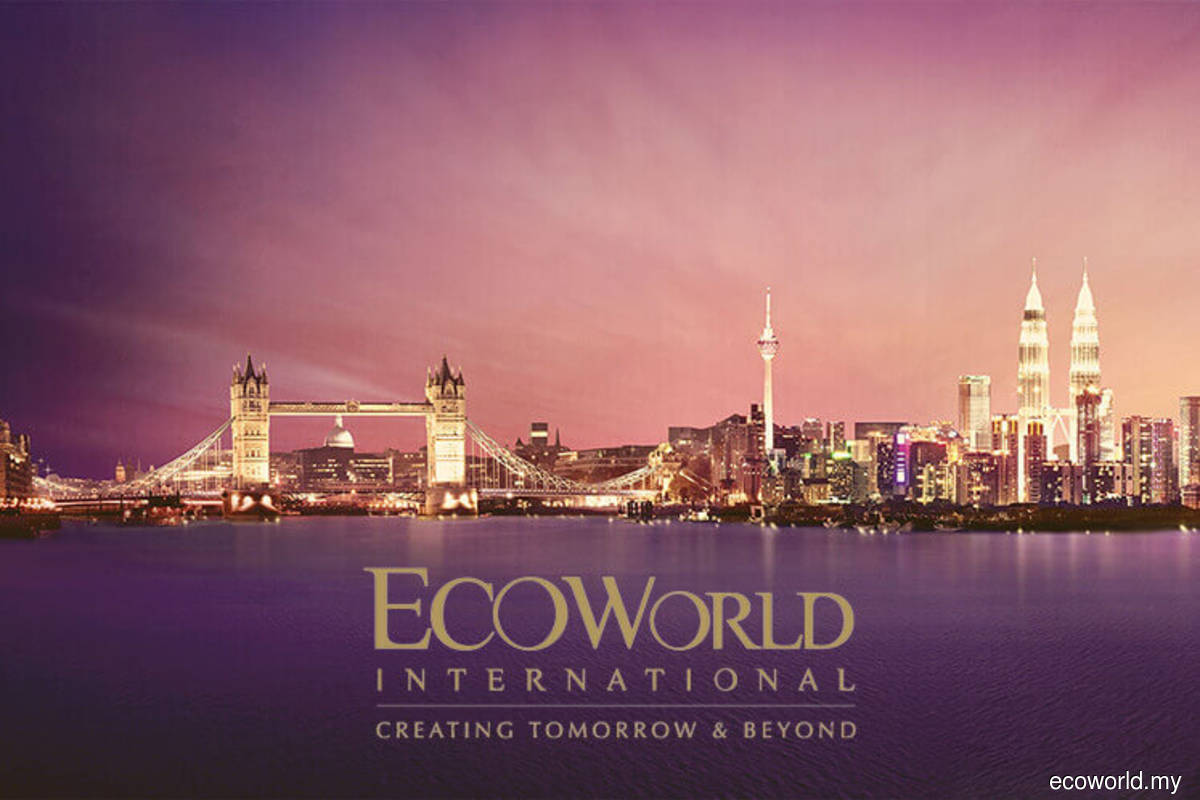 KUALA LUMPUR (March 16): EcoWorld International Bhd (EWI) reduced its net loss to RM14.66 million in the first quarter ended 31 January 2022 (1QFY22) from RM56.26 million in 4QFY21 mainly due to a smaller share of losses in its joint venture.
The group also attributed the lower net loss to higher contributions from West Village and Yarra One, which were partially offset by lower realized and unrealized gains on foreign exchange and other income.
Earnings per loss narrowed to 0.61 sen from 2.34 sen in the previous quarter, EWI's filing with the exchange showed on Wednesday (March 16).
Quarterly revenue increased by 41.73% QoQ to RM49.24 million from RM34.75 million.
On a yearly basis, the group dipped into the red from a net profit of RM56.03 million in 1QFY21, mainly due to lower revenue and the recognition of profits from Yarra One and West Village, as fewer units sold were delivered during the period. Meanwhile, the company's revenue fell by 83.76% from RM303.28 million previously.
EWI said the group's sales in the first four months of FY22 were 68% higher than sales recorded in the same period of FY21. In addition, it achieved sales of 685 million of RM based on contracts traded in the first four months of this year.
According to the group, it also has a strong reservations pipeline of RM393 million – total sales including reserves as of February 28, 2022 stand at RM1.077 billion.
As the near-term market outlook continues to be challenging, with concerns over the potential escalation of the ongoing conflict between Russia and Ukraine adding to supply chain constraints and fears of a rate hike inflation, EWI said it had some inherent advantages.
"EcoWorld International had a strong start to FY22 as attractive customer incentive offers generated renewed buying interest, particularly for our London City Island and Embassy Gardens projects. Local demand in Australia has also recovered steadily, contributing to sales of RM685 million in the first four months of this fiscal year," Chairman and CEO Datuk Teow Leong Seng said in a statement. separate statement.
The company's projects in Australia are fully completed while its major projects under the EcoWorldBallymore joint venture are nearing completion, he noted.
"The impact of an inflationary environment could therefore favor us because our selling prices should benefit from the increase in real estate prices while our costs on completed and nearing completion projects are largely sheltered from inflationary pressures.
"We however recognize the uncertain market environment caused by rising geopolitical tensions – in such a context, the strategic decision we made at the end of 2021 to accelerate the recovery of cash through the sale of our completed units, remains very solid. "Teow said. .
Teow added that the group will continue to attract investor interest, both institutional and retail, for its projects in the UK and Australia.
"This includes several significant offers that we are currently evaluating. Should we decide to pursue these offers, our plans to repatriate the capital we have invested in our completed projects could be accelerated," Teow commented.
Teow reiterated that the board still intends to sell the remaining units of the EcoWorldBallymore and Australian projects over the next two to three years with the primary aim of making further distributions to shareholders after setting aside a portion capital recovered from these completed projects to be reinvested for future growth.
He also mentioned that the group's other UK joint venture, EcoWorld London, had successfully secured planning permission for its Woking site in Surrey, which has an estimated gross development value of around £350 million ( RM1.92 billion).
Management aims to finalize the development program and launch the project by the end of calendar year 2022 if market conditions are favorable.
The Woking launch will mark EWI's first expansion beyond the City of London in the UK.
EWI shares closed unchanged at 42 sen, with a market cap of RM1.01 billion.
Read also:
EcoWorld Announces Marginal Increase in First Quarter Net Profit to RM63.4 Million