Macy's Reports 23% Increase in Fiscal 21 Fourth Quarter Net Sales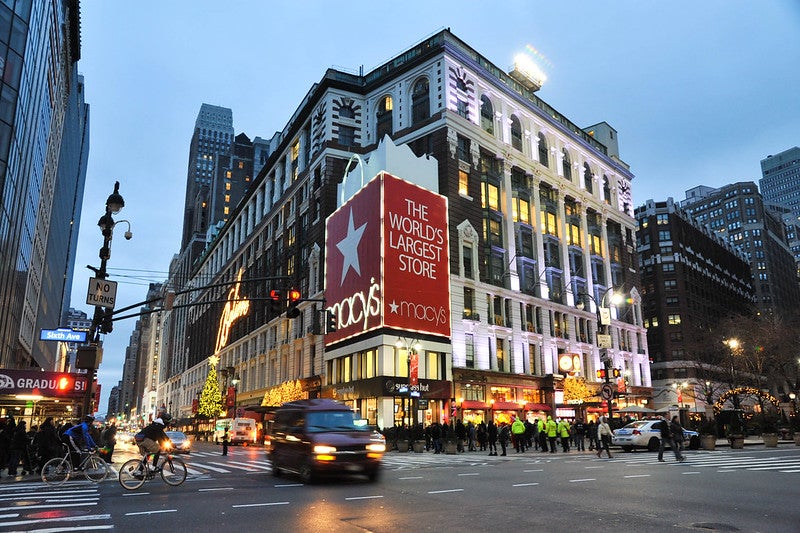 The American department store chain Macy's has reported net sales of $8.67 billion for the fourth quarter (Q4) of fiscal 2021 (FY21), an increase of 23% compared to $6.87 billion a year earlier.
The company's full-year net revenue increased 34% to $24.4 billion from $17.3 billion in 2020.
For the fourth quarter of 2021, Macy's reported net income of $742 million, a 129% increase from $160 million in the same period a year earlier.
The retailer posted a profit of $1.4 billion for the full year, after posting a loss of $3.9 billion in FY20.
Macy's Chairman and CEO Jeff Gennette said, "Our fourth quarter results capped off a strong year.
"I'm proud that Macy's exceeded revenue and earnings expectations every quarter in 2021, despite Covid-19-related disruptions, supply chain issues, labor shortages and high inflation.
"Our business is growing and serving more customers at more touchpoints in their buying journey."
Macy's comparable sales in the fourth quarter increased 28.3% on an owned basis and 27.8% on an owned plus license basis from a year earlier.
The company's digital sales increased 12% in the three-month period.
Macy's said about 7.2 million new customers purchased from the Macy's brand in the fourth quarter, while 58% of its new customers came from its digital channels.
The retailer's diluted earnings per share (EPS) for the quarter was $2.44, while its adjusted diluted EPS was $2.45. Both of these items exceeded the company's forecast for the period.
For FY22, Macy's expects positive momentum supported by "strong" consumer demand.
The company expects sales to be between $24.5 billion and $24.7 billion, which would be flat at 1% from FY21.
It also projects adjusted diluted EPS in the range of $4.13 to $4.52.
Last month, Macy's announced that it would reduce the working hours of its in-store colleagues due to the increase in Covid-19 cases in the United States.