Paysafe lowers full-year guidance after second-quarter net loss of nearly $632 million (NYSE:PSFE)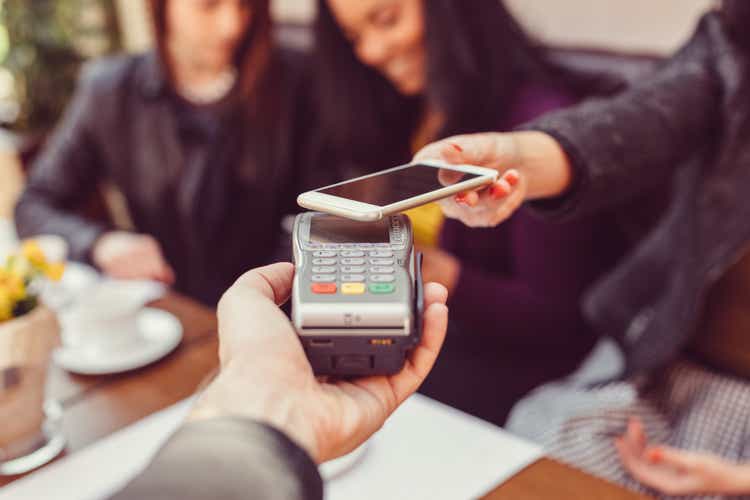 Paysafe (NYSE: PSFE) the stock fell 3.2% Wednesday morning after the fintech cut its full-year revenue and adjusted its EBITDA guidance after posting a net loss of nearly $632 million in the second quarter.
"Although a solid execution allowed us to weather headwinds from exchange rates and weakness in the European gambling market, we currently believe it is prudent to adjust our outlook to reflect the current macroeconomic environment," said CEO Bruce Lowthers.
It projects revenue of $1,470-1,490 million for 2022, down from a consensus of $1.53 billion and earlier guidance of $1,530-1,580 million.
Adjusted EBITDA for this year is expected to be $400-415 million, down from the previous target of $440-460 million.
During the second quarter, the company recorded a $676.5 million impairment of goodwill due to a sustained decline in its market capitalization amid deteriorating macroeconomic conditions. The non-cash impairment charge will have no impact on Paysafe's (PSFE) compliance with its debt covenants, cash flow or liquidity, it said.
EPS of -$0.87 at the end of June may not be comparable to the consensus of $0.00 and has fallen by $0.01 as of June 30, 2021.
Revenue of $378.9 million beat analysts' average estimate of $375.5 million, but fell from $384.3 million a year ago.
U.S. acquisition revenue for the second quarter increased to $187.2 million from $164.6 million as of June 30, 2021. Digital commerce sales, however, fell 12.7% year-on-year to $191.8 million.
Q2 adjusted EBITDA was $102.9 million compared to $118.8 million in Q2 last year.
Total payment volume increased 3% to $33.4 billion from the prior year.
Earlier, Paysafe GAAP EPS of -$0.87, revenue of $378.9M topped the lower fiscal year guidance by $3.42M.