Store closures lead to higher net loss at Rite Aid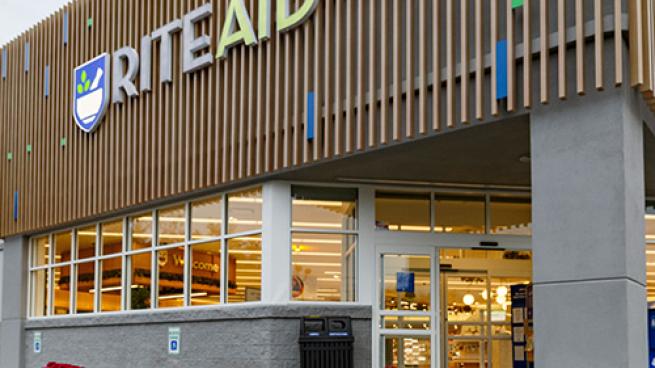 Rite Aid Corp. posted a growing net loss and declining revenue in a difficult first quarter of fiscal 2023.
The pharmacy retailer reported a net loss of $110.2 million, or a loss of $2.03 per share, and an adjusted net loss of $32.8 million, or a loss of $0.60 per share. These numbers compare to a net loss of $13.1 million, or $0.24 per share, and an adjusted net loss of $20.9 million, or $0.38 per share, in the first quarter of the previous year.
Rite Aid attributed the increase in adjusted net loss as being primarily due to higher exit and facility impairment charges due to its previously announced store closure decisions and lower adjusted EBITDA. These items were partially offset by an increase in the gain on sale of assets resulting from the sale of script files from certain store closings.
Revenue for the quarter was $6.01 billion, down 2% from revenue of $6.16 billion in the prior year quarter. On a positive note, comparable store sales for the first quarter increased 4.6% over the prior year period, consisting of a 6.6% increase in drugstore sales, partially offset by a 0.5% drop in front-end sales. Same-store front-end sales, excluding cigarettes and tobacco products, remained stable. The number of prescriptions filled at the same stores, adjusted to 30-day equivalents, increased 0.9% over the prior year period.
Total non-COVID-19 same-store prescriptions increased 3.7%, with same-store maintenance prescriptions increasing 1.4% and other acute same-store prescriptions increasing by 11.9%. Prescription sales accounted for 70.8% of total pharmacy sales. The total number of stores at the end of the first quarter was 2,361.
The company raised its revenue outlook for fiscal 2023, due to increased use of more expensive drugs at its pharmacy benefits management provider Elixir and maintains its guidance for adjusted EBITDA. Total revenue is expected to be between $23.6 billion and $24 billion for fiscal 2023.
Net loss is expected to be between $246.3 million and $203.3 million. Rite Aid says its net loss estimates have increased due to increased impairment charges for closed stores and increased interest charges due to recent and expected increases in interest rates throughout year round.
Adjusted net loss per share is expected to be between ($1.19) and ($0.66). Capital expenditures are expected to be approximately $250 million, with a focus on investments in digital capabilities, technology, prescription record purchases, automation of distribution centers and renovations to stores. Rite Aid expects to generate positive free cash flow in fiscal 2023.
"We continue to make progress on our journey to transform Rite Aid and define modern pharmacy. In the first quarter, we increased our non-COVID-19 prescriptions, reduced general and administrative expenses, built momentum at Elixir and delivered strong results across the business. The entire Rite Aid team looks forward to advancing the role of our pharmacists in improving health outcomes," said Heyward Donigan, President and CEO of Rite Aid.
Based in Philadelphia, Rite Aid operated 2,361 stores in 17 states at the end of the first quarter of fiscal 2023.