TDM Q4 net loss widens to RM37m amid higher tax charges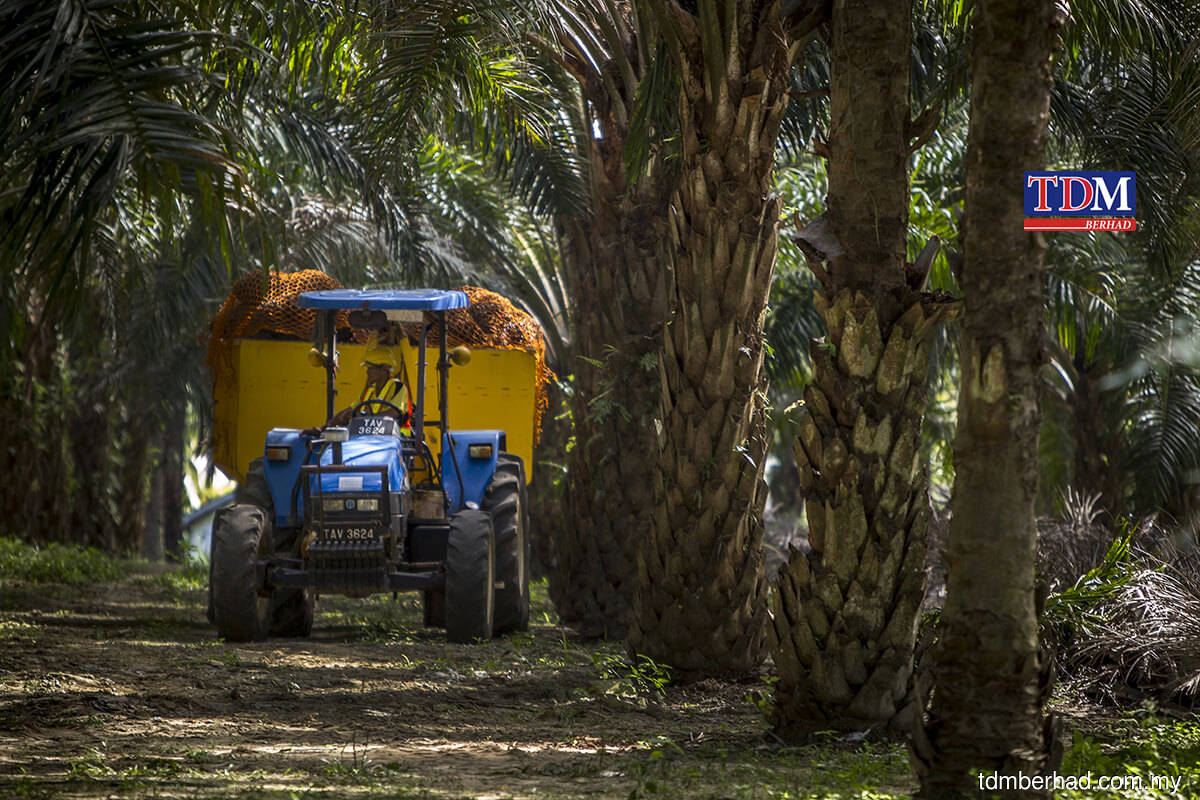 KUALA LUMPUR (February 28): TDM Bhd increased its net loss to RM37.19 million for the fourth quarter ended December 31, 2021 (4QFY21), from a net loss of RM7.46 million for 4QFY20, despite an increase in revenue of 27.3% from RM129. 7 million.
For the full financial year ended December 31, 2021 (FY21), its net loss increased to RM32 million from RM9.94 million in the prior year. Cumulative revenue increased by 15.34% to RM511.03 million from RM442.88 million.
TDM's FY21 profit was impacted by a loss from discontinued operations of RM90.6 million as well as a higher tax charge of RM30.8 million from RM8.2 million a year earlier early.
Quarter on quarter (qoq), the company dipped into the red in 4QFY21, posting a net loss of RM37.19 million, compared to a net profit of RM13.3 million in the immediate previous quarter, due to higher depreciation and amortization despite higher income.
In a stock exchange filing, TDM, which grows palm oil and crude palm oil (CPO) as well as manages a healthcare division, said depreciation and amortization increased to 22.86 million RM compared to 19.65 million RM previously.
Group revenue increased by 24.93% quarter-on-quarter to RM165.1 million from RM132.15 million in 3Q21, mainly due to higher revenue from its Planting Divisions and health care.
Revenue from the group's plantation division climbed 37% to RM103.59 million from RM75.73 million on the back of higher CPO and palm kernel sales volumes of 9% and 33% respectively.
Healthcare revenue increased by 9% to RM61.51m from RM56.42m due to 14% and 3% increase in inpatients and outpatients respectively, as well as an increase in the number of days of hospitalization of 16% compared to the previous corresponding quarter. .
Regarding the outlook, the company said it will continue to focus on recruiting local labor, mitigating flooding and maximizing the mechanization of its property operations to address the productivity issue.
According to TDM, higher premiums for Certified Sustainable Palm Oil (CSPO) and Certified Sustainable Palm Kernel (CSPK) for the year 2022 will be achieved by securing more contracts from regular and reputable buyers.
"Both of our plants have seen an impressive 25% improvement in throughput, from 40 mt to 50 mt per hour. With improved throughput, we aim to increase off-harvest purchase of FFB (fresh fruit bunches) to over 100,000 tonnes this year. Increasing CPO production would further reduce our CPO processing costs while increasing our revenues.
"At the same time, we used data analytics techniques to help us analyze the performance of our domains at a micro level, rather than relying solely on the macro-level overview. This data analysis technique would help our team to precisely identify the problems of a particular block, thus allowing us to prescribe the right solution," said TDM.
Due to frequent flooding on the East Coast, the group is also accelerating the construction of flood mitigation infrastructure to maximize its FFB evacuation during the monsoon season.
"This one-time investment in flood mitigation infrastructure will improve our long-term productivity and efficiency. Our estates are also accelerating efforts to adopt mechanization because the improvement in productivity would be significant. All our new replanting areas are designed so that the area is conducive and accessible to mechanization activities.
"In terms of hiring local labor for estates, as of December 2021, 58% of our workers were locals, compared to just 42% the year before. We expect to further improve the local labor ratio this year as we focus on reducing our reliance on foreign workers," he added.
As of this writing on Monday (February 28), TDM's shares had fallen 5% or 1.5 sen to 28 sen, giving the company a market capitalization of RM491.02 million.