Wescoal cuts losses but fortunes remain precarious as net debt overshadows market capitalization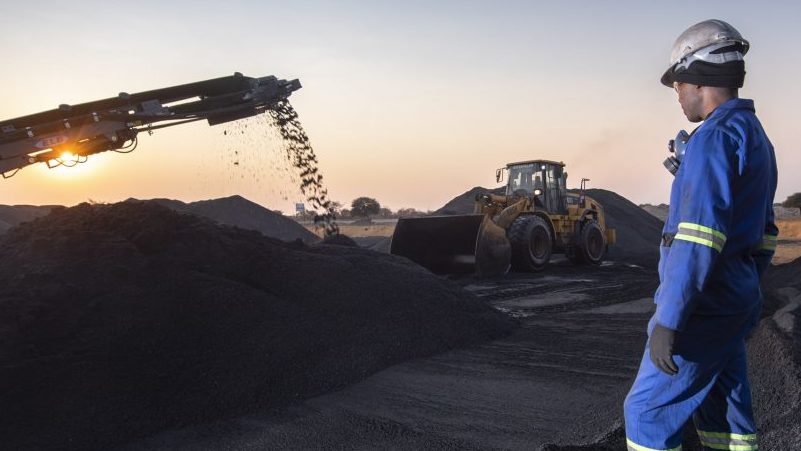 WESCOAL reported a much reduced annual loss year on year, but the miner's fortunes remain precarious while a net debt of just over R 1 billion remains on his books – more than double its value market value of R436.7 million.
The company is also without a permanent CEO after the departure of Reginald Demana in March after only two years in the role. Robinson Ramaite, one of Wescoal's major shareholders in Wescoal, is currently interim CEO. In addition to the Covid-19 disruption, Wescoal has suffered the effects of employee protests and security breaches in recent years.
Ramaite said in comments on the company's year-end results released today that the outlook for Wescoal is improving. Record-breaking rand-denominated coal export prices and improved trading conditions as part of the deployment of Covid-19 vaccines bode well for the company in its 2022 fiscal year, he said.
However, a number of key features need to align with the Wescoal takeover, including the successful ramp-up of its new Moabsvelden mine and the delivery of its coal under a coal sales agreement with Eskom, the public electricity company.
Wescoal is also dependent on a recovery in the domestic thermal coal market and the start-up of the Arnot mine, a mine that Wescoal has sought to revive with its former employees and Exxaro Resources.
The balance sheet is a major concern for the company.
During the period, Wescoal made two repayments on a refinanced R427million term loan, but lenders also waived two other quarterly payments at Wescoal's demand after coal sales were curtailed by the disruptions related to Covid-19. Those refunds were due to resume, the company said.
He said that even though he had "complied with all of his financial commitments as at March 31" … two general and information commitments in the loan agreements "had not been honored. Despite this, the lenders had obtained credit approval to extend the loan terms for this year. "As a result of this breach of debt conditions, the group reclassified R812.9 million from non-current debt to current debt" in accordance with international reporting standards, he added.
Wescoal also has a refinanced revolving credit facility of R500 million.
Wescoal reported a loss of Rand 36 million for the 12 months ended March, up from Rand 136 million in the previous period. During the year, he slightly reduced capital spending (to 420 million rand compared to 433 million rand due to the ongoing development of Moabsvelden) and laid off staff. It currently employs 192 permanent people.
Net debt was 1.022 billion rand, up from 1.24 billion rand as of March 31, 2020.