Xpeng's annual loss widens 78% to $763 million despite strong sales and shipments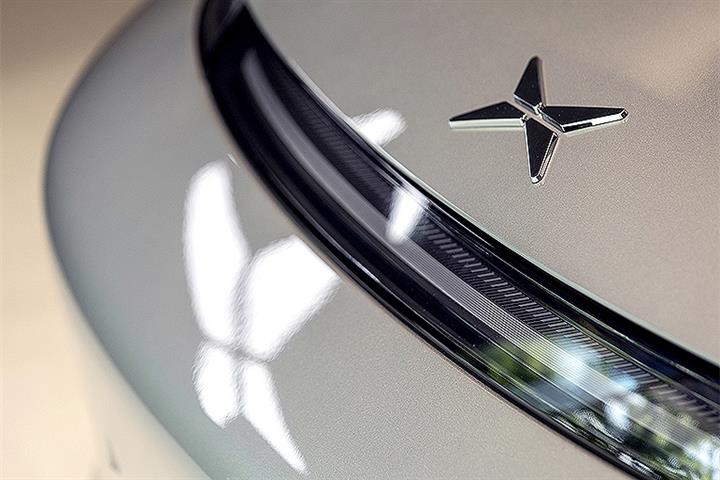 (Yicai Global) March 29 — Xpeng's loss widened 78% last year, despite the Chinese electric vehicle startup seeing strong sales and shipments.
Net loss amounted to CNY 4.9 billion (USD 763.1 million) for the year ended December 31, compared to CNY 2.7 billion a year earlier, according to the company's latest financial results released yesterday. based in Guangzhou. Revenue soared 259% to CNY 21 billion (USD 3.4 billion).
Annual vehicle sales revenue jumped 261% to CNY 20 billion (USD 3.1 billion), while total deliveries jumped 263% to 98,155 units.
Gross profit margin widened to 12.5% ​​from 4.6% the previous year. The company's medium to long-term goal is to achieve a 25% margin, founder He Xiaopeng said on an earnings conference call.
For the fourth quarter of 2021, net loss widened 63% to CNY 1.3 billion from a year earlier, while revenue tripled to CNY 8.6 billion, beating expectations.
Xpeng delivered 41,751 vehicles in the quarter, up 222% from the same period in 2020. Deliveries in November and December topped the monthly benchmark of 15,000.
For this quarter, Xpeng expects its revenue to grow from 144% to 147.4%, or between CNY 7.2 billion and CNY 7.3 billion. Deliveries are expected to rise 151% to 155% to between 33,500 and 34,000.
As 2022 dawns, chip shortages and soaring battery raw material prices continue to pose a challenge to the entire industry, said He, who is also chairman and chief executive, but these short-lived hurdles term cannot stop the company's long-term journey, where smart electric vehicles are accelerating the disruption of internal combustion engine vehicles at an unprecedented rate.
"Through our multi-vendor partner network, we are able to relieve this kind of stress in, I think, a quarter to three quarters of the time," he added, noting that this year Xpeng will continue to consult suppliers on costs.
Xpeng has three battery suppliers and is currently researching a lithium iron phosphate battery. "Having multiple battery suppliers ensures we have sufficient supply and helps us maximize our ability to control costs," he said.
XPeng will officially launch its fourth model, the G9, in the third quarter of this year. Its number of supercharging stations increased to 772 at the end of last year, covering 308 cities across China.
Xpeng shares [HKG: 9868] closed up 0.4% at CNY104.20 ($16.35) today, after gaining as much as 2.7% previously. In pre-market exchanges in New York, its action [NYSE: XPEV] was down 1% at $26.86 as of 4:06 a.m. local time.
Publisher: Futura Costaglione